About Lee Silverstein
Since becoming licensed as a Public Fire Loss Adjuster by the Commonwealth of Massachusetts in 1994, Lee has prepared, presented and settled over 1,900 insurance claims securing tens of millions of dollars in recoveries for his insured clients.
A detail oriented person utilizing the skills of critical thinking, Lee brings a wide breadth of experience and understating of the property loss adjustment process to the table in order to maximize your settlement while ensuring your receive all the benefits of your insurance policy contract.
For over 25 years, Lee has provided both homeowners and business owners efficient claim support in all applicable areas of their property loss adjustment. Lee's experience extends to all phases of real estate insurance loss adjustments, consulting to the banking industry, law and accounting firms, schools, religious organizations, manufacturing companies and property management firms.
Lee has provided litigation support services as well as definition, measurement of damages and extensive consultation to attorneys and accountants for the benefit of their clients.
Lee has large loss catastrophe experience having solicited and adjusted multi-million dollar losses arising from Hurricanes Katrina and Rita in Gulfport, Mississippi in 2005 and Hurricane Ike in Texas in 2008 as well as numerous claims arising out of the December 2008 Ice Storm in Worcester County.
As required by the Commonwealth of Massachusetts to maintain his Public Adjusters license, Lee regularly attends continuing education seminars to stay at the forefront of insurance adjusting and policy knowledge. Lee previously served as a Board member of the Massachusetts Association of Public Adjusters (MAPIA) for 5 years.
Lee is a 1982 graduate of Newton South High School. In addition to attending Roger Williams University, Lee has attended numerous insurance loss related seminars. Please see below for a list of seminars attended by Lee.
Public Adjuster Ethics — Appraisal, Conflict of Interest, Fee Sharing, Escrow Accounts, and the Like.
Hidden insurance Policy Limitations and Changes in Language Restricting Coverage or Requiring New and Amended Endorsements.
Identifying Flaws in Engineering Reports: What Expertise and Qualifications Must an Engineer Possess
Environmental Considerations in First Party Insurance Claims.
Arbitration vs. Appraisal — How to Prepare for and Handle the Differences if Required in Completing the Adjustment of a Property Claim.
Policy Endorsements for Specialized Items — What are They and How to Handle the Claim.
Windstorm, Hail and Related Causes of Damage.
The Use of Advanced Technology Including Drones and Other Remote Technologies.
Evaluating Equipment – HVAC / MEP – New vs Existing, Updated vs Code.
Use of Forensic Accountants in First Party Claims.
Broad Evidence and Valued Policies — How do They Apply to Various Coverage and Total or Partial Losses.
Matterport 3-D System – Documenting Disputed Claims.
Protective Safeguards Endorsements — The Insured's Obligations and the Consequences.>li
Estimating the Safe Workplace Repair Site: Dealing with the Legal Requirements of Safety, OSHA, Xactimate, & Coverage Issues,
Matching: A Guide to the Principle and Case Law Update.
The Broad Evidence Rule: A Trend in Loss Valuation.
We Didn't Start the Fire: Historical Analysis and Recent Developments Regarding the Innocent Co-Insured Doctrine.

– MA State Building Code Training Repair of Damaged Buildings for MA Association of Public Insurance Adjusters (May 8, 2019)
– Loss of Rents under Business Income Forms
– Dealing with Post Traumatic Stress following a Loss
– Insuring the Loss Exposure
– The Family Owned Business
– Informing the Client: Avoiding Unreasonable Expectations
– Commercial Property Forms
– Subrogation
– Examining Structural Failures of the Northridge Earthquake
– Stop Taking Pennies on the Dollar
– Appraisal Issues Related to the Diamond Rug and carpet Mills, Inc. Fire Loss
– Psychological Impact of and Trauma Associated with Relocation and Disaster
– Homeowner Coverage
– Important Policy Endorsements for Homeowners
– Personal Inland and Marine
– Coverage Under all Risk Insurance
– Construction and Effect of Property Insurance Provisions Permitting Recovery of Replacement Cost of Property
Replacement Cost of Property
– Business Interruption and Loss of Rents Insurance
– Understanding Extra Expense and the Benefit to the Business Owner
– Business Interruption: Forecasts and Projections, Calculations and Rebuttal of Insurance Company Positions
– Effective Claims Negotiations
– Working with Insurance Company Appointed Experts
– How to Use Bad Faith Effectively as Leverage
– Effective Claims Negotiations
– Condominium Claims and Coverage's
– Property Nitty Gritty
– Ordinance of Law/ Code Upgrade Coverage
– Claims for Electronic Data Processing and Understanding Policy Coverage's
– Mold and Mildew after Water Exposure in Buildings
– Is My Claim Covered?
– Terrorism Insurance and Coverage Issues
– 9/11: The World Trade Center Attacks and Insurance Coverage and Claim Issues
– Photographs: Properly Documenting the Loss
– 93A: Do I have a Good Case
– Efficient Proximate Cause and Effect of Events Analysis
– Policyholder Rights and Remedies When Your Insurer Disappears
– How to Maximize the Clients Recovery while Avoiding Litigation
– When to Get an Attorney Involved to Solve an Issue that the Insurer will not Address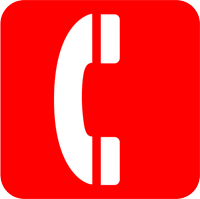 Servicing Massachusetts. Don't Wait, Call Lee
24 HOUR EMERGENCY SERVICE
508-471-0912 or 617-548-3629
Free No Obligation Site Visit, Policy Review & Consultation