About Lee Silverstein
Since becoming licensed as a Public Fire Loss Adjuster by the Commonwealth of Massachusetts in 1998, Lee has prepared, presented and settled over 1,200 insurance claims securing tens of millions of dollars in recoveries for his insured clients.
In addition to building and loss of use claims, Lee has particular expertise in preparing and presenting homeowners and business owners business personal and homeowner property inventories and stock loss claims while negotiating with insurance company appointed salvage contractors.
Lee has large loss experience having solicited and adjusted losses arising from Hurricanes Katrina and Rita in Gulfport, Mississippi in 2005 and Hurricane Ike in Texas a few years later.
As required by the Commonwealth of Massachusetts to maintain his Public Adjusters license, Lee regularly attends continuing education seminars to stay at the forefront of insurance adjusting and policy knowledge. Lee handles all types of losses,
Additionally, Lee has over 18 years experience in all phases or real estate insurance loss adjustments, consulting to the banking industry, law and accounting firm's schools, religious organizations, manufacturing companies and property management firms.
Lee has provided litigation support services as well as definition, measurement of damages and extensive consultation to both law and accounting firms for the benefit of their clients.
In addition to attending Roger Williams University, Lee has attended numerous insurance loss related seminars including some of the following:
– Dealing with Post Traumatic Stress following a Loss
– Informing the Client: Avoiding Unreasonable Expectations
– How to Use Bad Faith Effectively as Leverage
– Loss of Rents under Business Income Forms – Dealing with Post Traumatic Stress following a Loss
– Insuring the Loss Exposure
– The Family Owned Business
– Informing the Client: Avoiding Unreasonable Expectations
– Commercial Property Forms
– Subrogation
– Examining Structural Failures of the Northridge Earthquake
– Stop Taking Pennies on the Dollar
– Appraisal Issues Related to the Diamond Rug and carpet Mills, Inc. Fire Loss
– Psychological Impact of and Trauma Associated with Relocation and Disaster
– Homeowner Coverage
– Important Policy Endorsements for Homeowners
– Personal Inland and Marine
– Coverage Under all Risk Insurance
– Construction and Effect of Property Insurance Provisions Permitting Recovery of Replacement Cost of Property
Replacement Cost of Property
– Business Interruption and Loss of Rents Insurance
– Understanding Extra Expense and the Benefit to the Business Owner
– Business Interruption: Forecasts and Projections, Calculations and Rebuttal of Insurance Company Positions
– Effective Claims Negotiations
– Working with Insurance Company Appointed Experts
– How to Use Bad Faith Effectively as Leverage
– Effective Claims Negotiations
– Condominium Claims and Coverage's
– Property Nitty Gritty
– Ordinance of Law/ Code Upgrade Coverage
– Claims for Electronic Data Processing and Understanding Policy Coverage's
– Mold and Mildew after Water Exposure in Buildings
– Is My Claim Covered?
– Terrorism Insurance and Coverage Issues
– 9/11: The World Trade Center Attacks and Insurance Coverage and Claim Issues
– Photographs: Properly Documenting the Loss
– 93A: Do I have a Good Case
– Efficient Proximate Cause and Effect of Events Analysis
– Policyholder Rights and Remedies When Your Insurer Disappears
– How to Maximize the Clients Recovery while Avoiding Litigation
– When to Get an Attorney Involved to Solve an Issue that the Insurer will not Address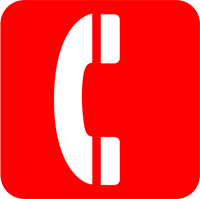 Don't Wait, Call Lee
24 HOUR EMERGENCY SERVICE
508-471-0912
Free No Obligation Site Visit, Policy Review & Consultation