"The people I represent are often under tremendous stress. I attempt to demystify the claims process, help alleviate their fears and provide a realistic expectation of the outcome. I than work with my clients to carry out a plan designed to attain the best possible result."
"I approach the claim settlement process from a problem solving perspective and my goal is always to provide the most effective and efficient results for my clients. Let me help you"
Newton, MA and Worcester, MA
Public Insurance Adjusters Offices
Your Covered. We service the entire Commonwealth of Massachusetts.
In Massachusetts, don't go it alone when filing a Property Damage claim with your insurance company. Insurance companies are focused on their bottom line not your best interests when paying claims. As a Licensed Public Adjuster I will make sure that you receive a settlement that favors you, not the insurance company.
Wind Damage
Claim Specialists
Lee has prepared, presented and settled over 1,900 insurance claims securing tens of millions of dollars in recoveries.
Clients talk about how they have benefited from Lee's public adjuster services in a wide range of situations.
Public adjusters are usually the first line of defense when an insurance dispute arises. Review important FAQs answered by Lee.
Key Benefits Of Working With Lee
Includes a policy review & consultation.
Allows you to avoid the stress, hassles and time required to navigate through the complex claims process.
Lee helps you organize and manage your claim minimizing the time you need to spend dealing with all your claim issues, so that you can stay focused on the resumption of your pre-loss obligations such as family and work.
Lee works directly and solely for you to protect your best interests.
No Matter How Bad or Complicated
A Property Loss You Have Suffered,
With Lee's Professional Assistance Help Is On The Way.
"Lee was extremely helpful in working with my homeowner's insurance company in getting the maximum benefits from my insurance policy. He guaranteed 20- 30% extra from what my insurance company offered and he came through successfully."
"Lee not only answered all our questions and thoroughly explained the process to us, he was also available to answer our questions and to quell our fear even on nights and weekends. Lee was supported by a network of consummate experts in the field and we always felt confident that we were being represented superbly."
Types of Insurance Claims Handled by Lee
With a proven track record, Lee is here to represent your interests. He will prepare, present, and negotiate your settlement to maximize your insurance claim.
Extra Expense and Relocation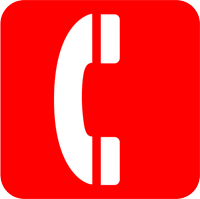 Servicing Massachusetts. Don't Wait, Call Lee
24 HOUR EMERGENCY SERVICE
508-471-0912 or 617-548-3629
Free No Obligation Site Visit, Policy Review & Consultation