Business Insurance Claim
Navigating and bringing to settlement a commercial property insurance loss is a complex business deal, probably the most important one that you will enter into during your business career, one that could negatively affect your business and have a catastrophic effect in determining the future of your business operations.
If you have suffered a loss to your business, don't let all your years of hard work not be accounted for. It is imperative for the commercial client to initiate assistance immediately to minimize the impact on day to day operations.
With the proven guidance of Lee Silverstein and his team of commercial loss experts you can be assured of the following:
Resumption of normal business operation as fast as practically feasible.

Maximizing your insurance recovery while at the same time minimizing any uninsured damages.

Minimize loss of market place share to minimize loss of business earnings.

Effectuating any Extra Expense and Temporary Relocations solutions that will allow your business to operate at an alternate location if need be.

Your claim is managed by experts thus allowing you to focus on servicing customer needs and requirements.
TYPES OF COMMERCIAL CLAIMS HANDLED
Retail Stores

Commercial Business Owners

Office Parks and Complexes
Schools and Universities

Government Agencies

Churches & Religous Properties

Hotel/Motel Owners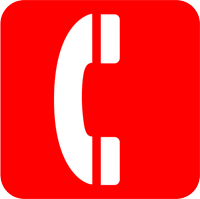 Servicing Massachusetts. Don't Wait, Call Lee
24 HOUR EMERGENCY SERVICE
508-471-0912 or 617-548-3629
Free No Obligation Site Visit, Policy Review & Consultation