Public Insurance Adjuster Client Reviews Massachusetts
With offices in Boston / Newton and Worcester / Springfield, Silverstein Public Insurance Adjuster covers all of Massachusetts.We serve residential and commercial property owners. Silverstein Public Insurance Adjuster is equipped to handle any type of property damage insurance claims.
Client satisfaction is the top priority at Silverstein Public Insurance Adjuster. We love hearing feedback from our clients. Feel free to provide your thoughts here
Responsiveness
"You answered our call of distress with speed, arriving within an hour of our initial phone call. Then you skillfully handled our questions and concerns with ease as you coordinated the steps necessary to minimize further damage and begin the cleanup process. Your professionalism was clearly evident then and during the subsequent meeting that took place."
Carol F.
Office Manager
Personal Attention
"The evening when I found my home up in flames and was able to retrieve myself from the shock and devastation for a second, I came to the realization that I needed professional help that could guide me through every step of the way. I was approached by quite a few adjuster that night, but Mr. Silverstein was the only one that was recommended to me by a friend of mine."
"I met with Mr. Silverstein the next day, and that day was the last day of my worries. His guidance and expertise made this painful process a breeze for me. He has been prompt and comprehensive in his responses and usually provided personal attention by meeting in person to discuss my options."
"I strongly recommend him to anybody or family who has to face the same devastation."
Emre T.
Experience Matters
"We found it reassuring to have you handling all of the many details, especially during the difficult time immediately after our fire. It was nice to have someone with your knowledge and experience assisting us in the settlement process. Your efforts enabled us to secure a fair and agreeable settlement."
"We especially appreciate the tireless efforts you made in keeping us informed on the progress of the settlement and securing the funds needed to get our home rebuilt and our dining room furniture restored."
Dave and Jane M.
Maximum Benefits
"I experienced a home fire. I phoned Lee Silverstein and he traveled to my house that same day assessing the structural damage and estimating the value of the contents that were destroyed by the fire."
"Lee was extremely helpful in working my homeowner's insurance company in getting the maximum benefits from my policy. He guaranteed 20-30% extra from what my insurance company offered and he came through beautifully.
"Lee worked diligently with the restoration team that was restoring my house. He was able to get the best prices possible for materials and labor so I won't have to add personal funding to take care of this tragedy."
Cynthia S.
Professionalism
"When our house burned, Mr. Silverstein was one of the first persons to arrive on the premises once the fire was out. What initially impressed us the most was Mr. Silverstein asking if we were all right. If you have suffered a fire loss, you know how much this knind of caring means to you."
"Several words that we can use to describe Mr. Silverstein are: honest, compassionate, diligent, trustworthy, professional, knowledgeable and patient."
"We count ourselves very fortunate that he was available to take us on as clients and should we ever again be in need of his services, we would not hesitate to seek him out. From the beginning, we knew that Lee was working for us, to get us the best possible settlement and to quickly and efficiently resolve our claim."
Claudia G.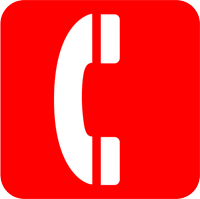 Servicing Massachusetts. Don't Wait, Call Lee
24 HOUR EMERGENCY SERVICE
508-471-0912 or 617-548-3629
Free No Obligation Site Visit, Policy Review & Consultation